WELCOME TO THE GARNAVILLO HISTORICAL SOCIETY!
The Garnavillo Historical Society's museum complex includes an old historic brick church built in 1867, which serves as the main museum, an actual furnished pioneer log cabin built in 1831 and a Lodge Hall built by the I.O.O.F. in 1860 with its meeting room on the second floor still furnished with original Odd Fellows and Masons furnishings and artifacts.
In the museum, one can find a large variety of exhibits that relate to the history of the area ranging from prehistoric artifacts to Mid-20th century memorabilia. Exhibits include a 1902 Crestmobile, reported to be the first "car" in Clayton County, native American arrowheads and artifacts, a mastodon bone found near Garnavillo, a 22-star flag, pioneer tools, a 19th century kitchen and parlor, early doctor instruments, Civil War and WWI artifacts, paintings by Althea Sherman and MUCH MUCH more! The displays and archives also include hundreds of early manuscripts, maps, photos, books, and scrapbooks that are valuable for research. Free admission!
---
LOCATION
203 North Washington Street
Garnavillo, IA 52049
HOURS
Open June-September on Saturdays and Sundays from 1:00-4:00pm
Also available by appointment Monday through Friday.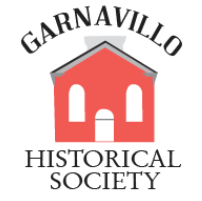 CONTACT INFORMATION
Phone: 563-880-5078
Email: garnavillohistoricalsociety@gmail.com
SaveSave